AI-ECG Platform is an artificial intelligence (AI) electrocardiogram-ECG-assisted analysis and diagnosis system independently.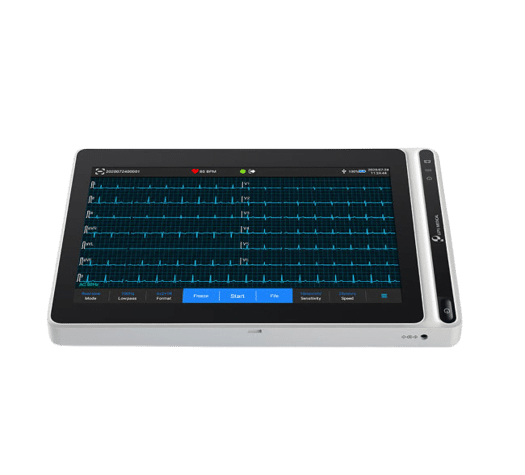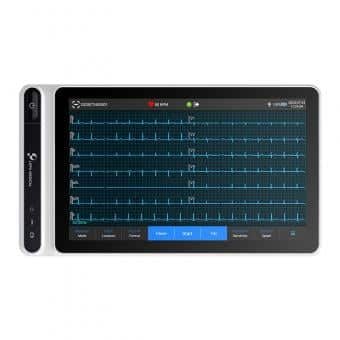 Support synchronous acquisition and display of the 9/12-lead waveform, as well as heart rate detection.
Wireless transmission of ECG data via Wi-Fi and mobile networks
7″ high-resolution color touch screen, easy to operate. Portable design, compact in size.
Automatic pacing detection and marking, RR analysis, HRV, medicine test, ECG event mode
Compatible with AC voltage 100-240 V, 50/60 Hz and has a spare battery a new type of electric charge is available in the device.
Certified for safety standards such as MDD93/42/EEC, IEC 60601-1: 2005+A1:2012, IEC 60601-2-25: 2011, IEC 60601-1-2: 2014.