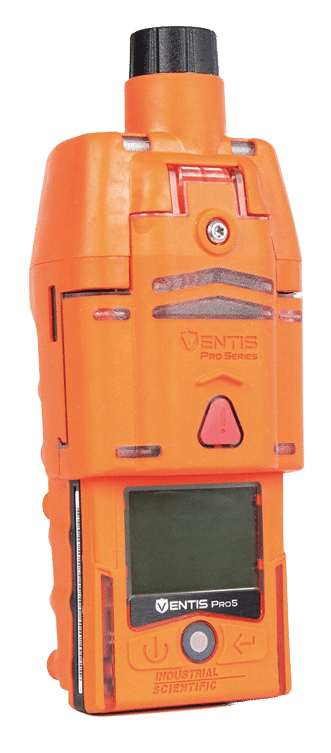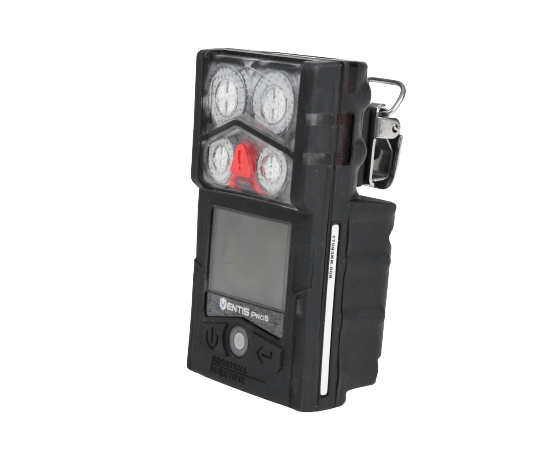 A simple, reliable four-gas monitor
Draw samples from up to 100 feet with an optional, integrated sampling pump
Gain increased instrument visibility with a safety orange overmold
Realize true portability with multigas protection in single-gas size
Use the extended range battery for up to 20 hours (without pump)
Discover a better way to do gas detection with the Ventis on iNet®
WARRANTY – Guaranteed for Life™. Warranted for as long as the instrument is supported by Industrial Scientific Corporation (Excludes sensors, batteries, and filters). Pump and O2, LEL, CO, and H2S sensors warranted for four years. All other sensors and batteries are warranted for two years.
SENSORS – Combustible Gases/Methane – Catalytic Bead O2, CO, CO/H2 low, H2S, HCN, NH3, NO2, PH3, SO2, Cl2 – Electrochemical CO2, CH4, CO2/LEL, CO2/CH4, HC – Infrared
KEYPAD – Two buttons for operation. Dedicated panic button.
DATA LOG – At least 3 months at 10-second intervals
EVENT LOGGING – 60 alarm events
INGRESS PROTECTION – IP68 (submersion at 1.5 meters for 1 hour)
CASE MATERIAL – Polycarbonate with protective rubber overmold
Sensor & Configuration Options
The Ventis Pro5 offers sensor and configuration options for multiple industries and applications, including standard and non-standard 4-gas, 5-gas, and a methane IR sensor, making it a cost-effective option for personal protection and confined space applications.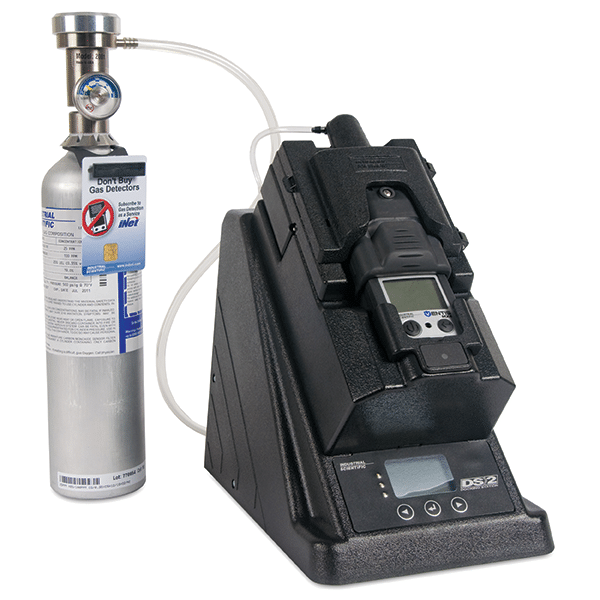 Case Material
Polycarbonate with Protective Rubber Overmold.
Dimensions
104 mm x 58 mm x 36 mm (4.1" x 2.3" x 1.4") without Pump
172 mm x 67 mm x 65 mm (6.8" x 2.6" x 2.6") with Pump
104 mm x 58 mm x 31 mm (4.1" x 2.3" x 2.4") with wi-fi and cellular battery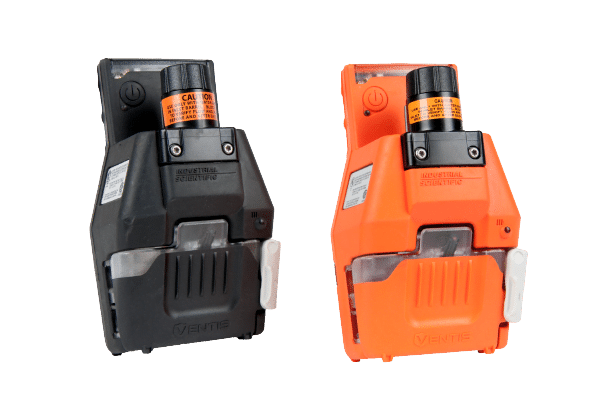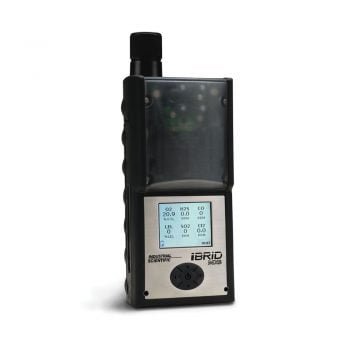 MX 6 iBrid
Get ready to see hazardous levels of oxygen, toxic and combustible gas, and volatile organic compounds (VOCs) like never before.